Quick and easy installation of a satellite dish
The tripod from the Profi-Line series is a high-quality
and very stable tripod for mobile use. The stand is
Folds down to a compact size and therefore has ideal
Requirements for campers / truck drivers. Due to the flexible
height of up to 180cm, you can also use it for difficult
find the optimal place to install your satellite system.
to position. The pegs supplied allow for a
Anchoring in the ground.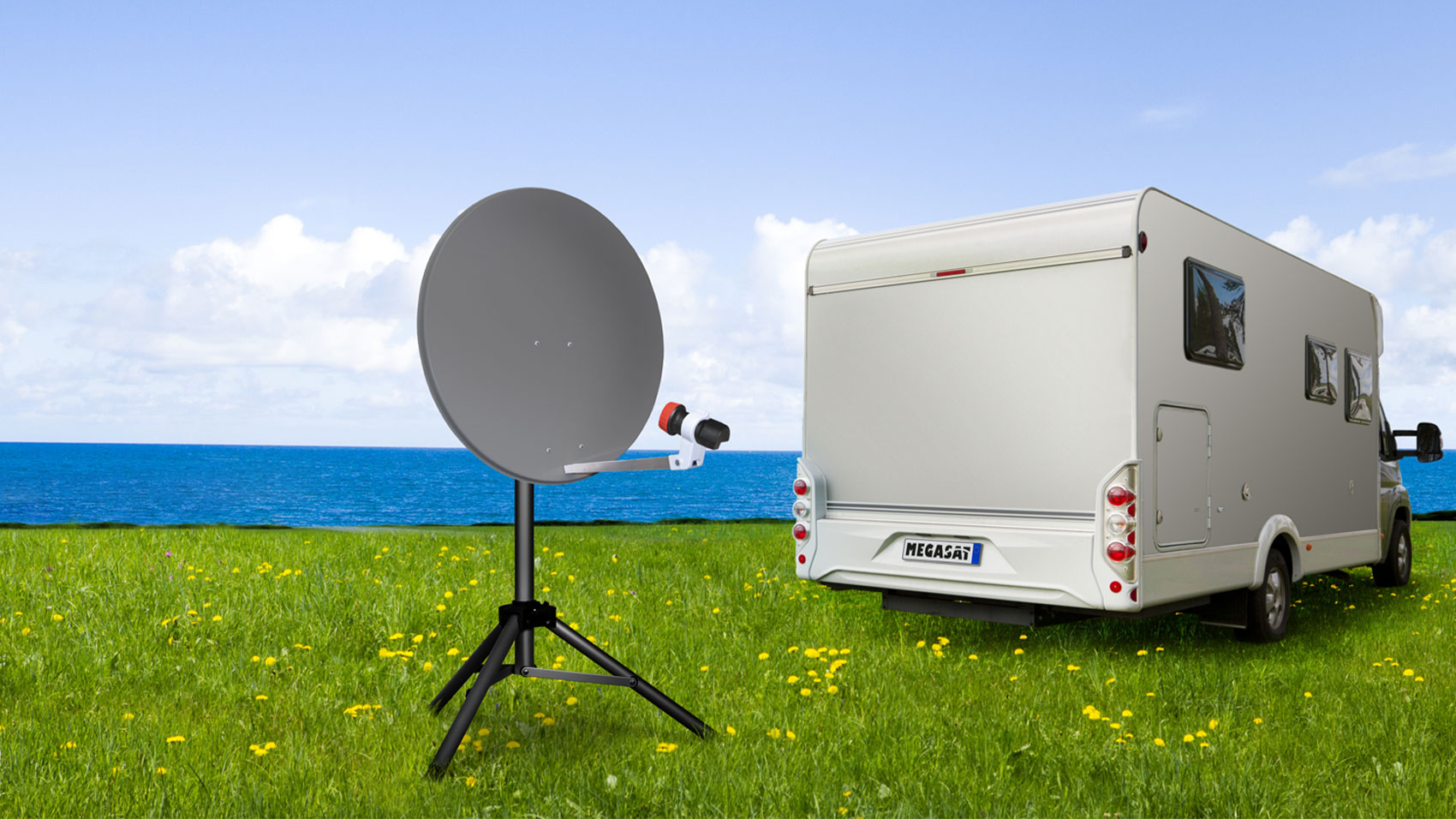 Tripod Profi Line
Height adjustable: up to 180 cm
distance to each foot: ca.100 cm
Height (folded): 95 cm
Main tube (Ø / length / thickness): 38 mm / 820 mm / 0.8 mm
Fixing tube (Ø / length / thickness): 35 mm / 910 mm / 0.8 mm
Feet (Ø / length / thickness): 35 mm / 685 mm / 1 mm
Cross struts (width / length / thickness): 20 mm / 330 mm / 3 mm
Material: steel coated
Weight: 2600 g
Scope of delivery
Tripod Profi-Line
Tent pegs for fastening
Product
Tripod Profi-Line
Height: 950 mm
Width: 120mm
Depth: 120mm
Weight: 2600 g (net)
cardboard box
Tripod Profi-Line
Height: 985 mm
Width: 145 mm
Depth: 140 mm
Weight: 3040 g (gross)
Miscellaneous
Tripod Profi-Line
Art-No.: 110146
EAN: 4046173108484