Perfect for the house wall
The wall brackets from Megasat are excellently suited for mounting satellite dishon the wall of a house. Steel is one of the hardest materials. It is stable and torsionally stiff. Due to the aluminium-zinc coating, it does not corrode in any way that could endanger the statics. Perfect for larger dish.
The oblong holes on the base plate allow the wall bracket to be aligned straight even after drilling.
The steel wall brackets are available in five different lengths.
With a wall distance of 25, 30, 40, 50 or 60 cm.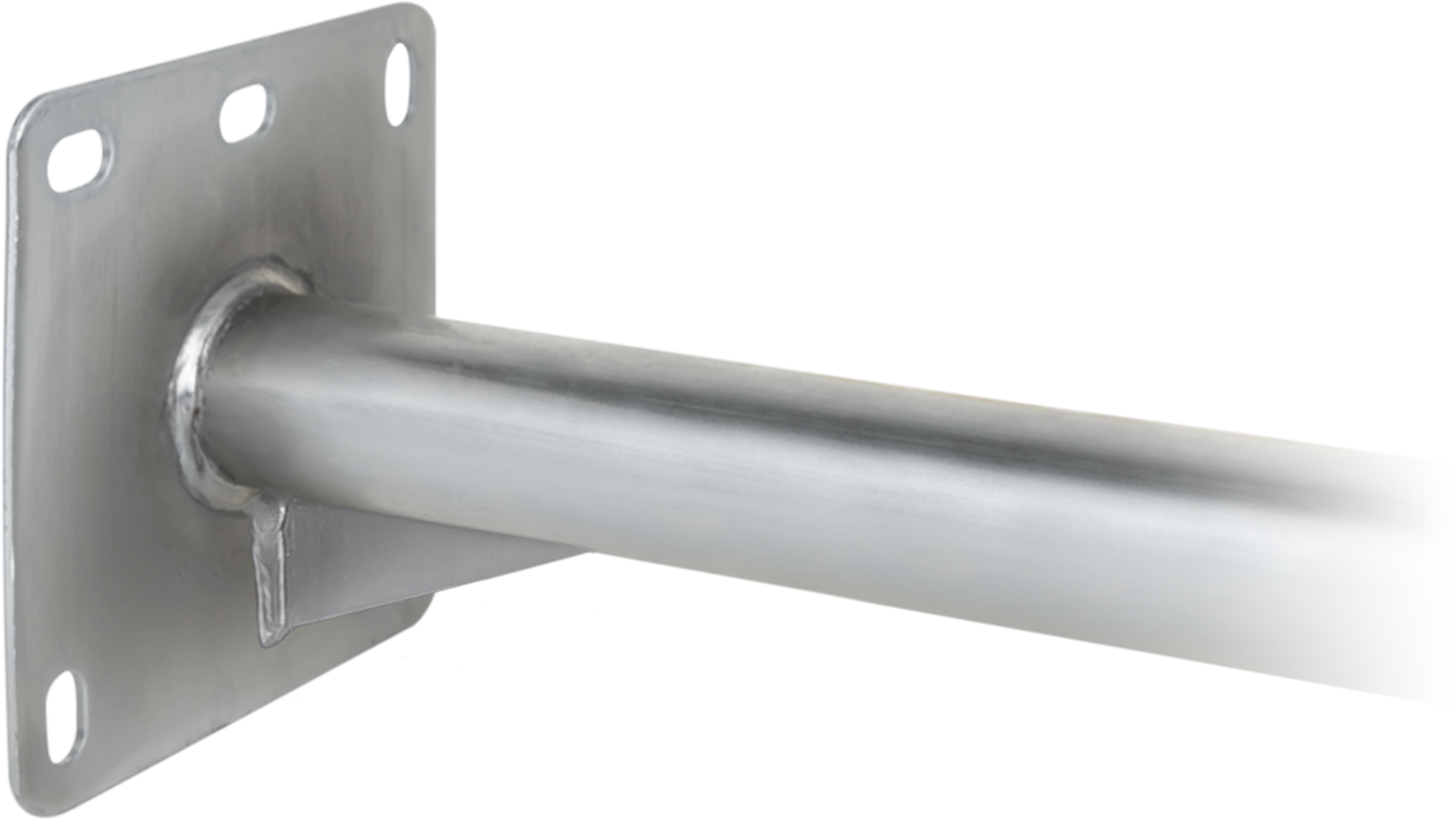 Wall bracket steel
Material: steel
Wall distance: 250, 300, 400, 500 or 600 mm
Height: 200mm
Rohrdurchmesser: 42 mm
Size of the base plate: 150 x 150 mm
Besonderheit: Langlochbohrung in der Grundplatte, extrem witterungsbeständig
Scope of delivery
Wall bracket steel
(length: 25, 30, 40, 50, or 60 cm)
Product
Wandhalter WB 25
Wandhalter WB 30

Wandhalter WB 40

Wandhalter WB 50

Wandhalter WB 60

Miscellaneous
Wandhalter WB 25
Artikel-Nr.: 110147
EAN: 4046173108880
Wandhalter WB 30

Artikel-Nr.: 110148
EAN: 4046173108897
Wandhalter WB 40

Artikel-Nr.: 110149
EAN: 4046173108903
Wandhalter WB 50

Artikel-Nr.: 110150
EAN: 4046173108910
Wandhalter WB 60

Artikel-Nr.: 110151
EAN: 4046173108927